The Rail, Tram and Bus Union (RTBU) has issued a furious statement, criticizing "misinformation" about its dispute with the NSW government, which has seen Sydney workers affected. by strikes and other industrial actions.
NSW union secretary Alex Claassens said suggestions that the rail workers' actions had been political were "simply ridiculous".
"Today there are reports in some media outlets suggesting that the rail workers' actions are purely political. This couldn't be further from the truth," he said.
"Rail workers have been fighting the unsafe New Intercity Fleet for more than six years and we will continue to fight, no matter who is in government, until we are sure the fleet will not put the safety of travelers at risk.
"The idea that refusing to operate trains that we know are putting the lives of our children and other commuters at risk could be considered a political move is just ridiculous."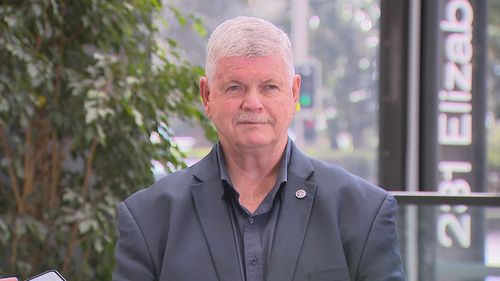 Claassens' statement comes after weeks of heated exchanges between the union and the government over the strike that has, at times, brought Sydney's rail network to a standstill.
NSW Premier Dominic Perrottet said last week that the offer to make safety modifications to the new intercity fleet would be withdrawn if the union did not stop its industrial action, but later withdrew the threat.
The dispute will head to the Fair Work Commission today following a presentation by the RTBU.