An electric Mitsubishi Triton has been confirmed for Australia and the brand's global chief engineer has revealed that the new off-road ute will be offered as battery electric or hybrid following the arrival of the next-generation model in 2023.
Speaking at the launch of the Outlander PHEV recently, Mitsubishi Global Segment Chief Engineer Kentaro Honda said a decision had not yet been made on whether the Triton would be a BEV (battery electric vehicle) or a hybrid.
"We have the option of hybrid or BEV, even for a type of truck of this type," he said. "So we are still investigating which powertrain is better. But I think for the Australian market, the plug-in hybrid is a good solution."
Read more about the Mitsubishi Triton
When asked why the Triton wouldn't be fully electric, Honda added that this could come later.
"It depends on the charging infrastructure. Right now in Australia plug-in hybrid is better than battery electric," he said.
Mitsubishi is no stranger to electric vehicles and plug-in hybrid technology. The company was the first automaker to sell the world's first mass-produced electric car, the iMiev, in 2009 and has been selling a plug-in hybrid version of its Outlander since 2013.
However, it seems more likely that Mitsubshi will choose its plug-in hybrid system to power the Triton given comments from Mr. Honda and statements from local company boss Shaun Westcott in a recent CarsGuide story that technology is the right choice for Australia.
"We have EV technology. But for Australia, with 75 per cent dirty power and a lack of infrastructure, we don't think this is the right solution for now," he said.
A plug-in hybrid electric vehicle like the new Outlander PHEV uses two motors and a four-cylinder petrol engine for a combined output of 185kW and 450Nm.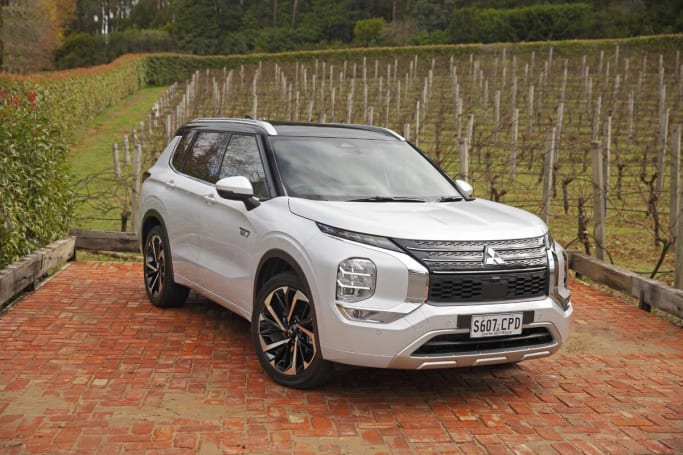 A 20kWh battery pack is located under the Outlander's floor and offers 84km of electric range. If the battery charge is depleted, the motor can power an on-board generator which will re-supply electricity to the battery.
With one electric motor driving the front wheels and a second driving the rear, the Outlander has all-wheel drive, with a braked towing capacity of 1,600kg identical to the petrol variant.
The official combined fuel consumption for the Outlander PHEV is 1.5 l/100 km.
And the new Triton could use a similar PHEV system.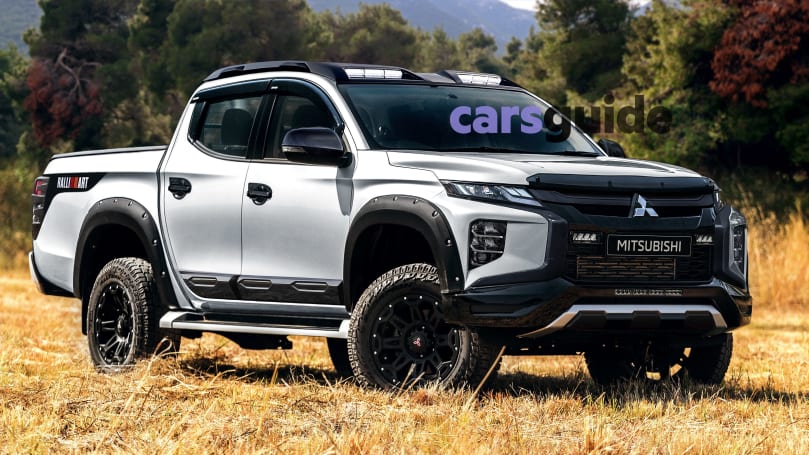 For reference, the current generation Triton's four-cylinder diesel engine produces 133kW and 430Nm.
The new-generation Triton will have a lot in common with its Nissan Navara twin, with both sharing much of the same engineering and technology.
Of course, the new Triton will continue to be offered with a diesel engine, four-wheel drive and a ladder frame chassis for great off-road capability.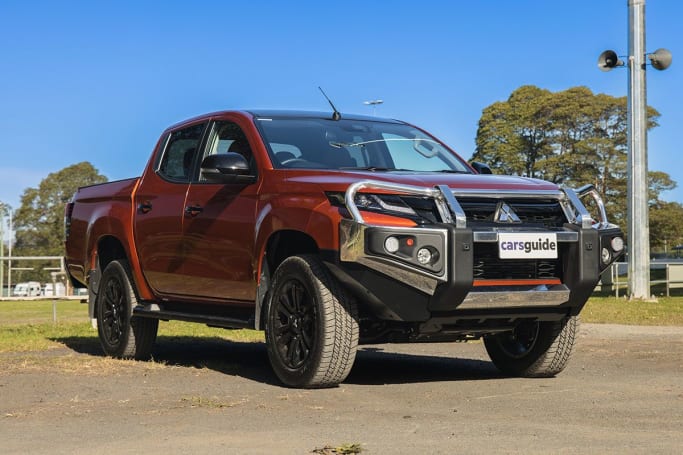 Confirmation of an electric Triton for Australia follows CarsGuide's coverage of reports that emerged earlier this year that Mitsubishi could add a hybrid variant to its new ute range.
Electrification of the Triton, whether plug-in hybrid or battery, would see Mitsubishi beat out rivals such as the Toyota HiLux and Ford's Ranger with the new technology.
The new-generation Triton is expected to be revealed in early 2023 with Mitsubishi expected to release more details and specifications closer to that date.