Perrottet's government has been warned that city businesses face "financial ruin" unless it orders public servants back to office and offers new incentives to lure workers back to the CBD, especially on Mondays. and Friday.
With COVID-19 cases declining and spring in the air, a variety of business groups, politicians and stakeholders have called on the government to exhume plans it abandoned earlier this year in the face of Omicron and the floods.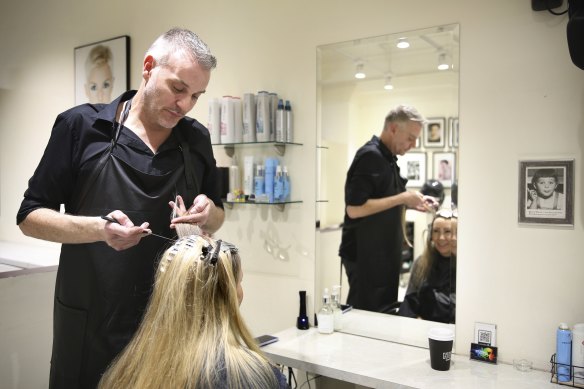 CBD barber Russell James said he was still trading 50 per cent less than pre-COVID figures as people were reluctant to return to the city and used bogus excuses like bad weather to stay home.
"It's just that people are being lazy," he said. "There has to be a push for people to go back to their offices, to remember that this was only a temporary measure. Stop spinning.
Business Sydney said it was disappointing that the government had dropped its "Thank God It's Friday" lunch vouchers, announced with great fanfare in June 2021, days before the start of the Delta wave, to encourage people to return to the CBD on the last business day of the week.
He said the coupons should be returned by the spring and the government should consider free public transportation on Fridays for six months.
"You can see there are not many people in the city on Mondays and Fridays," said Paul Nicolaou, chief executive of Business Sydney. "Now we want the government to do the heavy lifting so that employees who work for the government come back more regularly."
The lobby group and Sydney Independent MP Alex Greenwich agreed that civil servants should work from the office at least three days a week. Foot traffic remained a problem on both sides of the weekend, they said.
Greenwich said the government lacked a "strategic approach" to ensuring people return to the CBD for work and play. "We really need a strong focus on supporting smaller businesses and a real focus on weekdays. A critical part of that is ensuring that people come back to the office," she said.