The Brisbane-based rapid testing business that made global headlines when it signed a $300 million deal with the Biden administration for its COVID tests in the US has put its Australian arm into voluntary administration.
FTI Consulting confirmed on Thursday morning that John Park and Joanne Dunne had been appointed to Ellume Limited and would seek "the best path to ensure the viability of the business".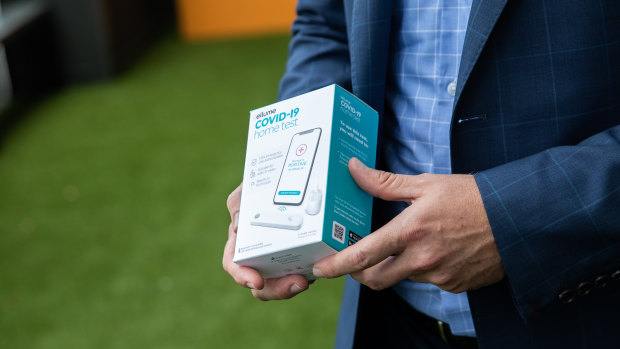 "Administrators will seek to maximize the chances that Ellume exits the administration process in an orderly manner. The administrators intend to trade the business as usual while we make an independent assessment of the financial position and continued viability of the business," Park said in a statement.
Ellume also has a US company known as Ellume USA LLC and this entity is not subject to voluntary administration. It will continue to operate as usual.
Ellume CEO Dr. Sean Parsons said the company had entered the administration process to "help determine the best course of action to secure and strengthen Ellume's future."
"We set out to spark a revolution in the way infectious diseases are diagnosed. I am incredibly proud of Ellume's accomplishments in what has been an unprecedented, challenging and dynamic time," he said.
Ellume was founded in Brisbane and scored a big win in December 2020 when the US Food and Drug Administration granted emergency use authorization for its over-the-counter rapid COVID test.
Parsons and his team had developed the technology in Brisbane, but from the beginning they had focused on selling their tests in the US market.
The company received US funding to help develop the tests and later signed a $230 million ($300 million) deal with the Biden administration to ramp up production of its tests.