Sydney-based Taphouse Group is cashing in on a string of unsolicited offers for its sprawling Kingscliff Beach Hotel north of the popular Byron Bay region of New South Wales, where similar deals for around $100m are being concluded.
The pub sits on 40,000 square feet of land with a 200-foot beachfront to Kingscliff Beach, and features mixed-use hospitality, complete with multiple bars and a large outdoor area, most notably the beer garden. free oversized hotel.
Taphouse is run by the co-founders and families of the formerly publicly traded direct marketing and communications company Salmat, Peter Mattick and his late business partner Phil Salter. This is the third big listing after it recently sold its two Port Macquarie-based hotels. It is focusing on other developments.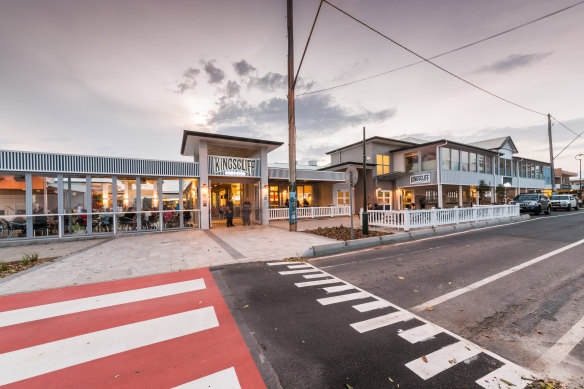 HTL Property has engaged in the sale of Kingscliff. Managing Director Andrew Jolliffe said that as far as Australia's entire east coast is concerned, "this is arguably the last example of a truly large format AAA grade beachside hotel available to buy".
The sale comes amid a frenzy of pub deals in the last two months of the new financial year, as long-time owners decided to test the high demand for the asset class. In the last financial year, close to $2 billion worth of pubs changed hands, with a variety of private pub moguls and investors involved in the deals.
Jolliffe said the irreplaceable combination of scale, prominence, profitability and history are the key drivers for investors looking to buy these "AAA-grade businesses and properties."
"With substantial and reliable trade generating around $20 million in annual revenue, as well as high-value underlying land holdings and downstream development, the Kingscliff Beach Hotel is one of Australia's most popular beachfront hotels. Jolliffe said.
HTL Property Country Director Dan Dragicevich said Kingscliff is a NSW coastal hotspot that has seen astronomical growth in population and prices over the last five years.
"This growth has been fueled by an influx of sweeping changes, several master-planned residential communities, and new billion-dollar public and private hospitals being built, the latter by Centuria Capital," Dragicevich said.