UberEats' top order for the nation was the burrito, while DoorDash delivered more fries than anything else, and Deliveroo's top order was a burger.
"The winter food trends data gives our teams a deep look into the appetites of Australians and reveals the breadth of delivery items in demand. These seasonal insights allow us to tailor the DoorDash offering by tapping into new business markets and providing our customers with a more personalized experience through the app," said Rebecca Burrows, DoorDash Australia General Manager.
It is clear that the users of the different applications also had their preferences. Indian was a winner across the country and in most states for DoorDash, while UberEats and Deliveroo users mostly chose American cuisine.
DoorDash users chose Indian cuisine as their best cuisine in New South Wales, Victoria, Queensland, Western Australia, the Northern Territory and ACT, and across the country, garlic naan and butter chicken were second and third most popular dish.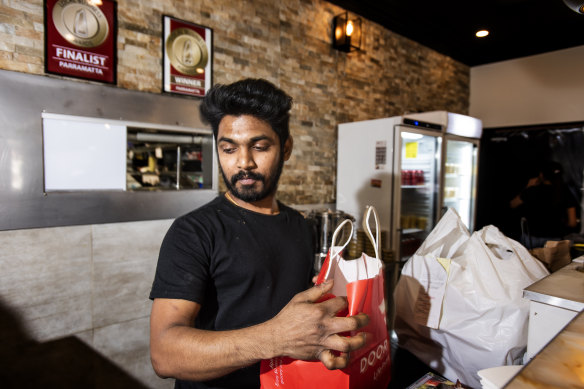 Fries swept DoorDash as the favorite dish in every state and territory, while burgers did the same for Deliveroo. But UberEats showed a little more regional variety: Victorians preferred sandwiches, NSWs went for burritos, and South Australians ordered curries.
Clearly, the frigid winters experienced in some states missed the mark in the Sunshine State, with Queenslanders at UberEats making ice cream their main order.
UberEats also listed the top five most popular restaurants in various cities, with Melburnians loving Misschu, 300 Grams, Kebab Connection, Smile Thai Cuisine and Daniel's Donuts.
Charging
Sydney patrons opted for Metro Pita Kebab, Classic Burger, Watsup Brothers, The Italian Bowl and Brothers Kebabs N Burgers, while Brisbane residents loved Sushi Station Bulimba, Seoul Bistro, Broken Hearts Burger Club, Pepe's Mexican Restaurant Newmarket and Sing's Asian Kitchen in Coorparoo.
Canberra opted for Kan Sushi & Poké, Wokitup! Sushi Go, Baby Su and Yat Bun Tong Dumpling House Belconnen.
Get the most out of your health, relationships, fitness and nutrition with our Live Well newsletter. Get it in your inbox Every monday.