A character house is offered in Adelaide, but it comes with a rather puzzling feature.
Listed by LJ Hooker Mile End and represented by Justin Peters, the five-bedroom Mile End abode has taken the concept of the private bathroom to a whole new level.
You won't have to travel far to get into the shower in the master bedroom, with the shower head located just a step or two away.
A dresser has been wedged between the shower and mattress, while a side table has been converted into a storage area for toilet paper rolls.
READ MORE: Secluded house requires complete renovation and is only accessible on foot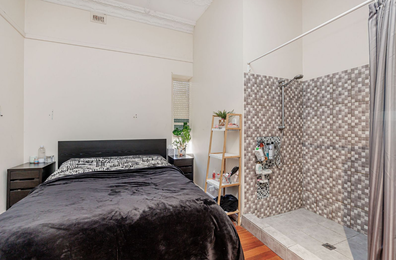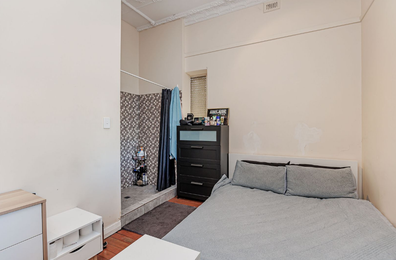 Built in the 1920s, the property is situated on a corner plot and has been described as the perfect family home or office with a study and four-car garage.
Agents are accepting "best offers" on the home through Tuesday, August 30 at 3:00 p.m.
The house, which is in need of renovation, also contains a formal living room and dining room, a large terrace and a shed.
Period features include ornate high ceilings, original fireplaces and stained glass windows.
READ MORE: An apartment in London costs over $2000 a month to rent with a rather puzzling feature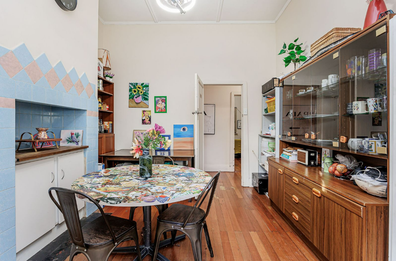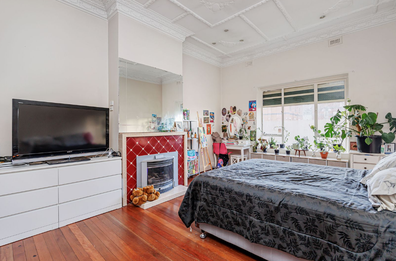 The listing comes as recent data from Domain shows that Adelaide has come out on top as winter 2022 draws to a close when it comes to buyer demand.
Domain's latest Buyer Demand Indicators report reveals exactly what buyers and sellers can expect this spring as we say goodbye to winter.
The data shows buyer demand in the capital cities combined is down 11.6% for homes and 10.7% for units compared to the three-year winter average.
However, houses and units in Adelaide finished the winter of 2022 above the three-year winter average, along with units in Perth and Darwin.