"I didn't want to do too much software, but Atomic was something I was passionate about. It was a project I didn't have time to do in Xero, but I wanted to do it," said Drury, who remains on the Xero board.
"Now that companies had made their migration to the cloud, I was thinking about the next type of customer interaction.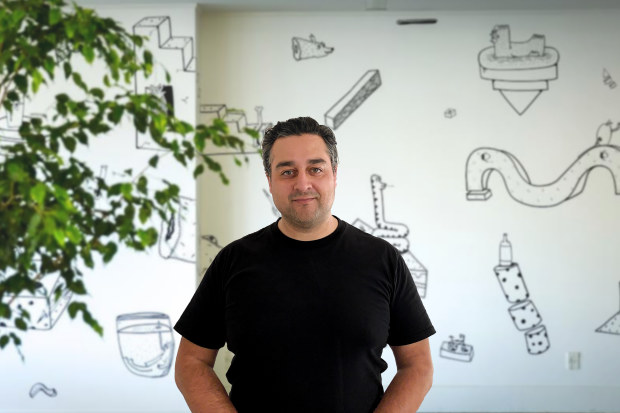 "It is very expensive to hire software developers, but with this, my business analyst can be a developer. It's low-code and allows you to transform the customer experience and get it up and running on iOS or Android very quickly."
The company now drives in-app customer engagements for ANZ Bank, Foodstuffs, Bank of New Zealand and Kiwi Wealth.
Atomic.io is led by former Bank of New Zealand head of online sales Ben Pujji, who joined in 2015 as chief marketing officer. It has just closed on a $4.5 million Series A capital raise, led by leading New Zealand venture capital fund Movac.
The raise, in which Drury has again invested, will allow it to expand into Australia, putting its boots on Melbourne.
"We set out to validate Atomic with some of New Zealand's largest and most established companies, and we have," said Pujji.
"We wanted to do that before we tackled growth, and now we're in good shape, so it's time to look outside.
"Australia is an upcoming smart market, with high digital uptake."
To date, the company has raised more than NZ$10 million.
Pujji would not disclose the company's valuation after the funding round, but said it was comfortably above the previous round.
He said the New Zealand start-up scene was currently experiencing the same funding pressures as Australia.
"Nobody would say that raising money in the last six months was easy," Pujji said.
"But we are very grateful to have investors who understand Atomic's vision. The company was born in difficult times, we acquired all our clients through the pandemic, so we are no strangers to building the company in these conditions."
Pujji did not disclose how much he expects the capital increase to give the company, saying it would be determined by how quickly the company hires.
Drury, who like Atlassian co-CEOs Mike Cannon-Brookes and Scott Farquhar, intends to get more involved in supporting the transition to renewable energy, said there was still plenty of money to invest in quality companies.
"High-quality ideas and equipment will be financed, a lot of capital is looking for a home," he said.
"Enterprise software is a sweet spot. Everyone has funded software as a service for a long time and many venture capitalists have forgotten how good enterprise software is.
"What we did at Xero and what a lot of SaaS companies need is global marketing and thousands of customers, but I really built my career having outlets in enterprise software… where you need fewer deals."