Ground handling crew used by major airlines including Qantas, Emirates and Etihad will vote on whether to go on strike following failed talks with their employer to resolve a stalled company deal negotiation.
Members of the Transport Workers Union employed by the air service provider Dnata have been seeking a new business bargaining agreement that will include more part-time job offers and the hiring of more permanent staff.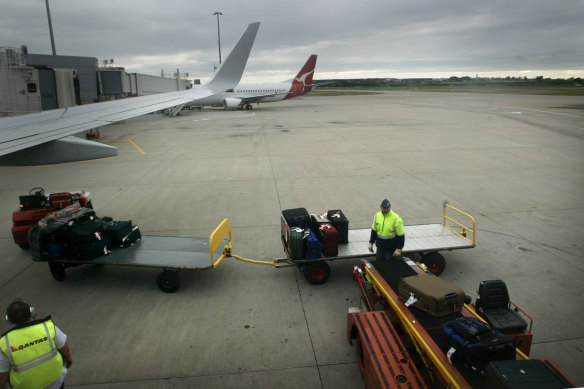 A successful outcome of the protected action ballot would extend protections under the Fair Work Act to all union members at Dnata to take action, including possible strike action, if a fair agreement is not reached.
The potential for industrial action comes after weeks of chaos at airports, with long lines, canceled flights and lost luggage infuriating travelers.
The Transport Workers Union alleges that Dnata employees are under "enormous pressure" due to a lack of staff, as the company struggles to recruit workers for low-paying part-time jobs.
"Existing employees are working longer hours, but are being denied the security of more guaranteed hours in their agreement and told they will have to work longer shifts before they are paid overtime rates," a spokesperson said. Transport Workers Union.
Qantas outsourced ground baggage handling to Dnata and other third-party crew services in 2020, resulting in 1,700 redundancies. The Federal Court found that the move violated the Fair Work Act, a verdict the airline is appealing in High Court.
At the time, the airline said it could save $100 million a year by shifting baggage handling, aircraft cleaning and ground support work to third-party aviation service providers like Dnata or Swissport at 11 airports.
Transport Workers Union national secretary Michael Kaine said that while the strike is a last resort, security incidents and chronic staffing shortages would only be exacerbated by the proposed deal.