"The answer is no, but I guess if your company or government department is paying, why not?" Hui said.
A Sydney travel agent says her international clients request prices from competitors such as Qatar Airways, Singapore Airlines, Emirates, Air Canada, United and Delta.
Newcomers like Vietnam's Bamboo Airways are also seizing the opportunity presented by a weakened national carrier to gain market share.
Virgin is offering cheap round-trip airfares of $525 to international destinations like New Zealand, rising to $569 to Fiji and $585 to Bali. On Bamboo Airways, you can fly from Melbourne to Hanoi (via Ho Chi Minh City) from $335.
Virgin has also had its share of problems, but the airline's business class fares are 30 per cent lower than in 2019.
Domestically, Flight Center Travel Group has seen bookings for regional airline Rex double in the last month. Rex recently announced it would increase weekday roundtrip services by 67% to 11 regional cities, including Wagga Wagga, Coffs Harbour, Mildura and Port Lincoln.
"There's pretty healthy competition now and we're starting to see more interest in Rex. [on the domestic front] as the airline becomes better known on higher profile routes such as the 'golden triangle' of Brisbane-Melbourne-Sydney," said Flight Center CEO Graham Turner.
"It's early days, but our Rex sales have more than doubled in the last month."
Mr Turner added that "Qantas and other airlines are now working hard to rectify the issues they are facing, and we are not seeing any real change away from Qantas."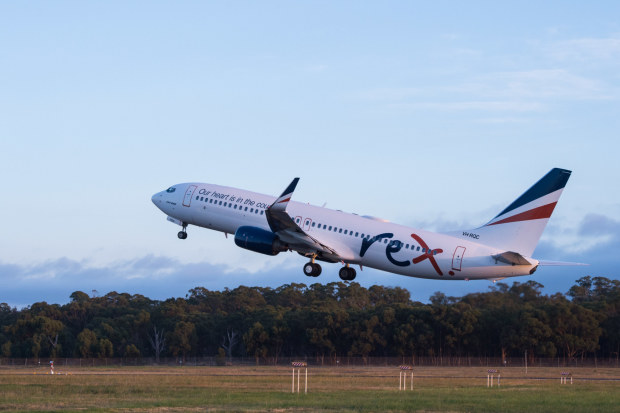 Hui said that while ongoing problems at Qantas had prompted some of his customers to switch from Qantas-linked credit cards to reward credit cards that allow cardholders to direct where their points go, others were doing nothing because it was too complicated.
A Sydney travel agent who asked not to be identified for business reasons said Qantas had been on the nose with Australian agents since July 1, when it cut its commissions from 5 percent to 1 percent.
While many of the world's best-known airlines have also cut or reduced their commissions, the agent said: "Qantas was the leader at home and the rest followed. For them, giving up commissions is devastating for Australian agents, and Qantas also loses out.
"Your call centers are struggling with the volume of complaints – agents could help, we are trained, we have the technology and skills in place – but with a 1 percent commission, they barely make it worth doing the paperwork in booking a service. Qantas flight let alone offer network support."
Some big players like Qatar Airways and Delta are still paying the five percent commission, along with Singapore Airlines, though the latter is due to be phased out from October 1.
Qantas announced an underlying loss of $1.9bn on Thursday, rising to $7bn in losses over the past 3 years.
It canceled 6.2 percent of all flights in July and landed just 53 percent of all destination services on time.
Chief Executive Alan Joyce admitted that "we are not happy with the operational performance" and that the airline "had a plan to fix it and get it back very quickly".
He said 320 pilots called in sick or were in isolation every day, with the dual waves of COVID-19 and flu causing a big "double spike" in illness that was driving the airline's highly publicized operational glitches.