Earlier this week, an AI-powered rapper was removed from his label (yes, he had a label) after his algorithm learned to use racial slurs in his lyrics.
Key points:
Artificial intelligence is predicted to significantly change Australian workplaces this decade
AI is quickly showing that it is capable of automating creative and emotional skills
Industry leaders say government must use national jobs summit to prepare Australia for automation
More helpfully, a recent AI trial at Queensland's Princess Alexandra Hospital was able to give early warnings up to eight hours before a patient's condition was forecast to worsen.
Artificial technology is about to send a "tidal wave" of disruption through the way we work, according to a once-in-a-decade forecast from CSIRO, the national science agency.
The federal government is being urged to use the upcoming national jobs summit to "double down" on policies set forth by the previous administration to ride that tidal wave, or risk being overtaken.
AI technology is forecast to replace up to half of the work being done today by 2030.
According to CSIRO Data 61 Institute Director Jon Whittle, you probably already interact with artificial intelligence all the time; you may not realize it.
He pointed to "simple" AI like Google maps and voice assistants, but also robotics in mining and storage, or AI detecting breast cancer from mammograms.
"We still sometimes talk about AI as if it's a futuristic technology, but it's not, it's actually here now. We all use it every day," Professor Whittle said.
Creative and emotional work equally exposed to automation
A 2019 McKinsey & Co report on automation in Australia exposed how quickly industries will change.
The authors said that by 2030 up to 5 million Australians could need to change their occupation due to automation, with WA's East Pilbara, Western Sydney's Penrith, Queensland's Mackay, Tasmania's West Coast and Port Pirie north of Adelaide among the most exposed places. government areas.
Even work once thought immune to automation, particularly the creative and emotional industries, is quickly proving equally exposed.
In the past year alone, DALL E and Midjourney AI systems burst onto the visual arts scene, harnessing massive data sources to generate compelling images in seconds and sparking a tidal wave of unease in the arts and entertainment professions. .
But Professor Whittle said he was not afraid these emerging technologies could spell the end for workers.
"Even things like DALL EI don't necessarily replace human creativity, but enhance human creativity," he said.
"A good example of this is that someone used DALL E to generate the cover of Cosmopolitan magazine recently, and it looks like a great story, the first self-generated magazine by a machine.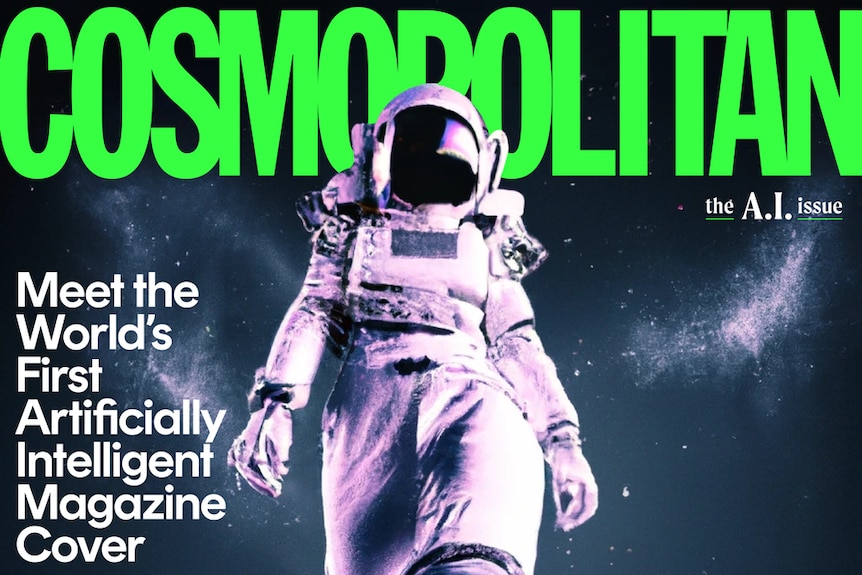 "But if you look at what was actually done, there was over 100 hours of human being involved in interacting with DALL E to ensure that the results that were produced matched the style of the magazine and the creative license of the magazine" .
Still, he said automation would change the nature of work, and that will need to be managed carefully.
Time to 'bend' AI policy
CSIRO's Data 61 institute co-designed an AI roadmap with the federal government last year that identified infrastructure and environmental health AIs as technologies where Australia is well positioned to take the lead.
The research group's executive director, Professor Whittle, said the jobs summit was an opportunity to "double down".
"All these things are opportunities for the country. I wouldn't say we should sit down and take our time," she said.
"We should definitely grab them by the throat if we want to get the upper hand."
The executive director of the Australian Chamber of Commerce and Industry, Andrew McKellar, said the government needed to coordinate the change.
"There are strong pockets of consciousness [in government]. Is it part of a coherent narrative that the government is guiding, leading and educating? I think in the recent past that hasn't been the case," McKellar said.
"As we get closer to something like the Jobs and Skills Summit next week, I think this is an opportunity for the government to reset that narrative.
"We have to be competitive."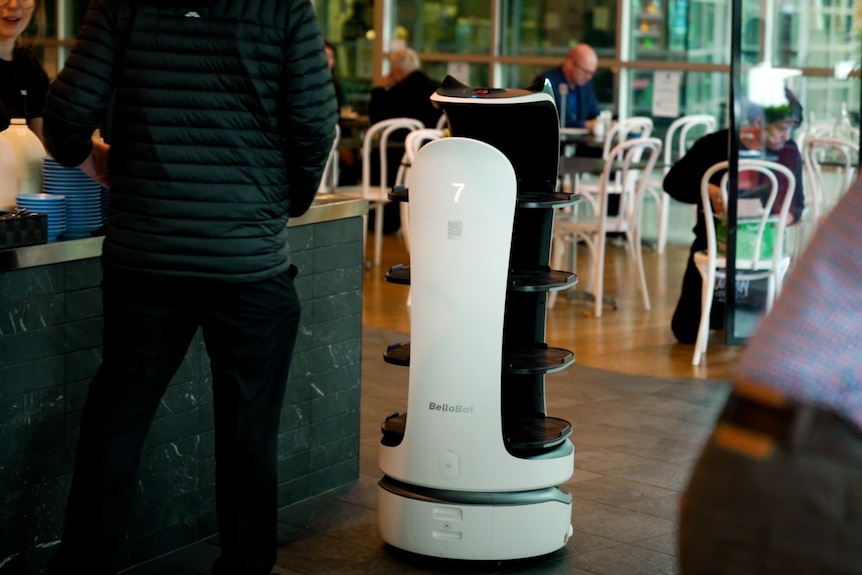 Australia was one of the first nations to exit the bloc with its AI ethics framework, but now countries are moving to introduce laws to regulate automation technologies and in some cases even ban them outright.
The European Union Parliament is debating a wide-ranging AI Law that would classify technologies according to the risks they pose to social well-being, with stricter obligations on technologies that could be used to significantly disrupt society.
Among the proposed changes is a complete ban on facial recognition software, which in Australia was recently being used by retailers Kmart, Bunnings and Good Guys to monitor customers.
As countries move to enforce more responsible AI, Professor Whittle said there is also a responsibility to ensure workers are not left out.
"If jobs are going to transform, organizations have a responsibility," he said.
"If they're introducing those technologies, they have to be thinking about whether they need to retrain their employees at the same time."
'AI will be required in all disciplines'
Despite the challenges, people who know AI well are more optimistic about the possible improvements it could bring, if the country moves forward quickly.
Professor Whittle said that even if the technology were to advance rapidly, it would take time for companies to adopt it.
"I wouldn't say we can sit back and bide our time, there's definitely a sense of urgency about it, particularly in areas where Australia has the potential to lead," he said.
The same McKinsey & Co report that detailed Australia's exposure to automation also suggested that automation would increase the average salary by as much as $15,000 this decade in the fastest-adoption scenario.
Conversely, automation could also cause income inequality to grow 27 percent without programs to manage the change.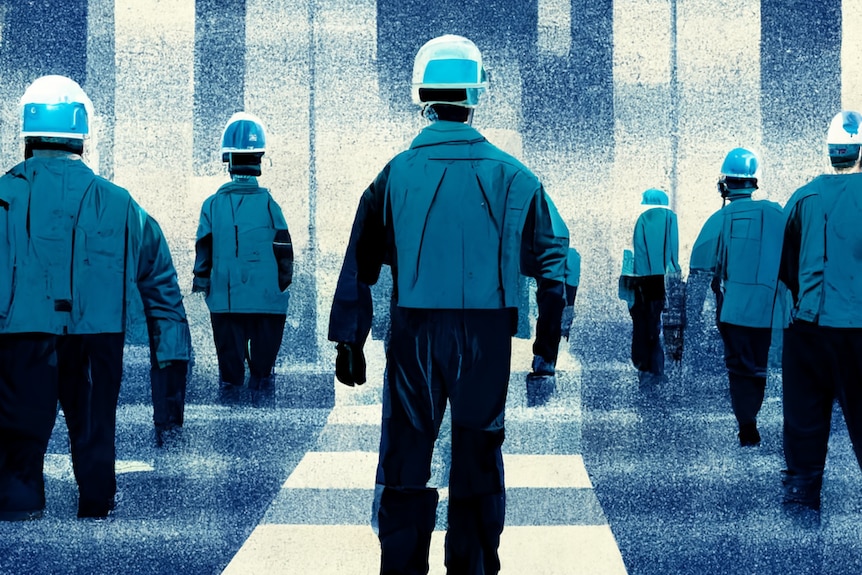 McKellar said that if the government and businesses don't come to grips with AI policy soon, the country will suffer for it.
"It will determine our place in the world, it will have that kind of impact," he said.
"There is a lot at stake."
Shadow industry minister Paul Fletcher said there was nothing "magical" about the jobs summit, but the government must seize the opportunity automation presents.
"It's important to clarify that this is happening over time, it's not happening overnight and it has been happening for decades," Fletcher said.
"Ultimately, economists will tell us that the best way to raise wages is to have improvements in productivity throughout the economy."
ABC made multiple requests for an interview with Industry Minister Ed Husic.
Professor Whittle said the jobs summit would be an opportunity to advance ideas on how to re-skill workers and educate boards to understand the risks and benefits of automation.
"AI is a bit like math in a way, it's going to be required across disciplines, so we need to train future workers not just to be experts in health, law, or manufacturing, or whatever, but to have those underlying digital AI skills as well," he said.
"There's a wonderful quote…in the past, papers were about muscles, now they're about brains, and in the future about hearts."