Friday's hearing is likely to be a bit more circumspect. Cole and his team will talk directly to the people he'll need to build that capital if OZ wants to turn his "unparalleled organic channel" into cash in the bank.
And they are not one of those who give up their capital without restrictions.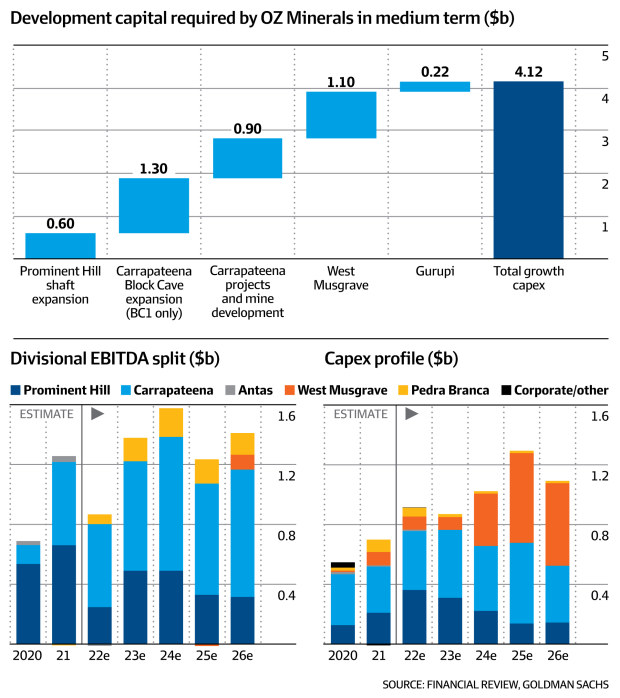 By analysts' count, OZ needs at least $4 billion in development capital to meet its medium-term goals, and that's assuming costs in the industry don't continue to spiral out of control. Projects include expansion of block caves at Carrapateena, development of West Musgrave in Western Australia, and work on Prominent Hill.
OZ, advised by Macquarie Capital and Greenhill, would be reviewing its financing options. Raising capital would be just one.
Of course, BHP will also be keeping an eye on Friday's call. As offended as he was by OZ's decision to reveal an $8.4 billion non-binding takeover offer, the mining giant has not gone away. You could feel both sides bristling on the Thursday before the update.
OZ shares closed at $26.19 on Thursday, well above BHP's approach at $25. BHP's offer was timed to coincide with a lull in the copper market.
Interestingly, BHP's great rival Rio Tinto may not have done it any favors either.
Rio, also interested in copper, has been bidding for Oyu Tolgoi in Mongolia, where it is trying to take full control. And the deal is at a stage where Rio has had to offer a 55.8 per cent premium over the undisturbed price, which is a huge premium.
BHP's bid for OZ carried a 32.1 percent premium.