Professional services firm EY noted an increase in the number of email campaigns from local and foreign competitors targeting its staff in the last three months.
Emirates, the Dubai-based airline, will hold four open days in capital cities in an effort to attract Australians to join its cabin crew teams, promising "excellent career opportunities, excellent training facilities and a wide range of services." range of development programs" for employees.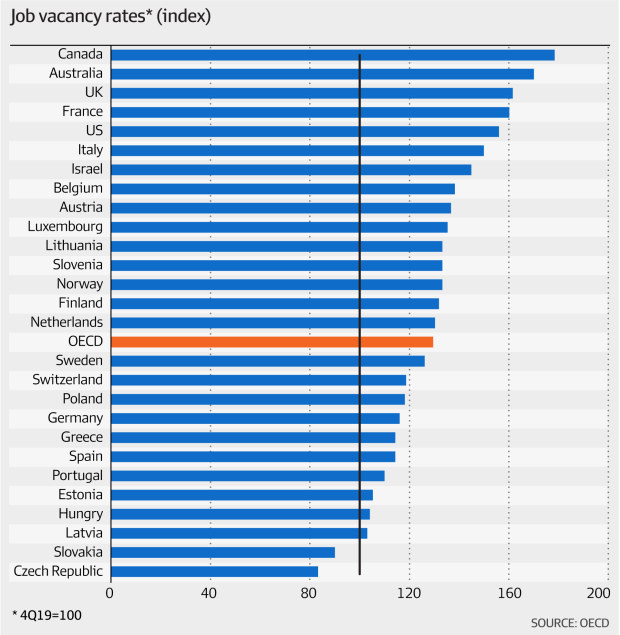 pent up demand
Herbert Smith Freehills said he had seen an increase in the number of lawyers going to the United States since the pandemic.
"We certainly have a lot of interest in our workforce both locally and internationally," said Kate Hillman, EY Oceania people, places and culture leader.
The raid against Gilbert + Tobin lawyers represents less than 4 percent of the firm's legal team, but Nickless said the proportion was higher than usual.
He attributed the higher poaching rate to pent-up demand after the pandemic, the rise of global mergers and acquisitions, which had increased demand for corporate and banking lawyers, and Australia's strong talent pool.
"Australians have a great reputation. They are well trained and hard working," Nickless said, adding that it had been difficult to attract foreign lawyers to Australia, in part due to long visa processing times. Still, Gilbert + Tobin has hired four foreign lawyers so far this year.
Toby Gardner, a partner at global executive search firm Odgers Berndston, said Australians with expertise in areas such as finance, risk and compliance were also being targeted by offshore companies as part of the global war for talent.
Mr Nickless joined the chorus of senior business leaders calling on the government to address visa processing times in an effort to ensure Australia does not suffer from a net outflow of talent. Ahead of next week's labor summit, business groups are also calling for the annual inflow of foreign workers to rise to at least 200,000 a year over the next two years, up from the current limit of 160,000.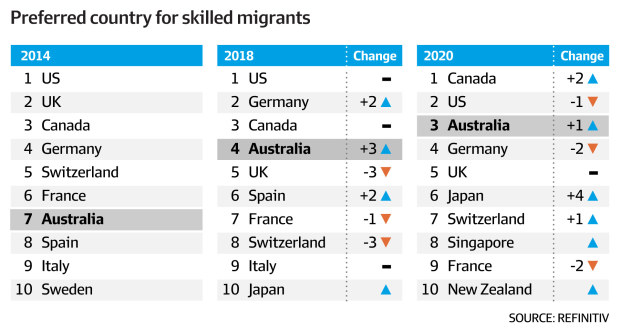 Even before the pandemic, Australia was suffering from the second worst labor shortage in the OECD, just ahead of Canada.
Deloitte and EY said they had not lost a significant number of professionals abroad, which EY attributed in part to a policy of allowing staff to work abroad for up to three months. So far, 425 employees have accepted the offer, Hillman said.
Deloitte said 50 local accountants had gone abroad this year, while EY said the number was "not much".
But unlike Gilbert + Tobin, which expects the exodus to slow in coming months, professional services firms feared the brain drain could accelerate.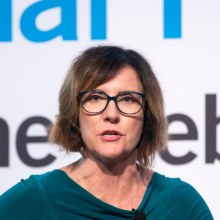 "[Skills emigration] it has been a slower process because the borders have only just begun to open. I think it will increase quite a bit. the [next] six months will be more revealing," said Fiona Webb, national leader for global employment services at Deloitte.
Webb said the firm's big corporate clients were equally nervous about emigration.
"Companies feel that the impact of the outgoing brain drain has not yet been fully felt," said Ms Webb.
Annie Butler, federal secretary of the Australian Federation of Nursing and Midwifery, said there was no evidence to date of large outflows of nurses to foreign jurisdictions, but she also feared that could change. She said that after Brexit, the UK was a potential employer for more nurses.
"The UK could look to encourage Australian nurses," said Ms Butler. She called on the government to provide better data on the movement of nurses across borders, and into and out of the profession, to help with workforce planning.
Ms Butler was one of several leaders who raised concerns that Australia was losing out to other jurisdictions when it came to recruiting talent from overseas due to long and uncertain business visa processing times and a perception of " fortress Australia.
"What is probably more worrying is other countries disrupting our hiring. Ease of access is a potential problem. If we put too many blockers and make it difficult, of course [skilled people] will go to another country," he said.
Mrs. Webb said. "There is nervousness about the strength of Australia. We are geographically isolated. We probably need to be a little more vocal about being open for business."
Ms Hillman said: "We are in danger of missing out on that young talent, which is a potential drain. [We may miss out on] that emerging talent that really brings the gift of having had a very different life experience and are more prepared to work in new ways."