The flyer said that Tract has been in the works since early last year, with ColCap and the management team talking to data center owners and users and working on thesis.
While it is an American manager and PE sponsor, there is an Australian connection, hence the launch for Australian investors.
australian touch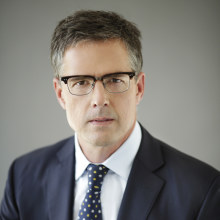 The thesis is being led by the van Rooyen Family Office, which established Cologix Data Centers and sold them to Stonepeak for $1.3 billion in 2016 for a 6.2x return. Tract is led by Grant van Rooyen, former CEO and Chairman of Cologix.
Van Rooyen's Australian side is headed by local infrastructure veteran Jonathan van Rooyen, a former Hastings Funds Management executive who now also runs a private infrastructure platform for wholesale investors.
The van Rooyens are investing $50 million to get Tract up and running, the filings with potential investors said, in a bid to increase their alignment with their PE sponsor and other investors. Van Rooyen's office did not return calls from Street Talk Thursday.
Interestingly, Steve Byrom's Potentum Partners is involved in piquing the interest of Australian investors. Potentum told clients that he had access to the deal through his long relationship with ColCap; its directors have invested in ColCap funds and have made co-investments in its businesses, including spectrum assets.