It's no secret that Australia's property market is poorly managed, inequitable and ridiculously expensive, meaning the dream of home ownership is a long way off for many young and low- to middle-income Australians.
In 2000, the median priced detached house was around $300,000 in Sydney and $200,000 in Melbourne. Today, they are $1.6 million and $1.1 million respectively. Basically, what it used to cost to buy an entire house is now what you need to save just to have a traditional 20 percent deposit. Oh.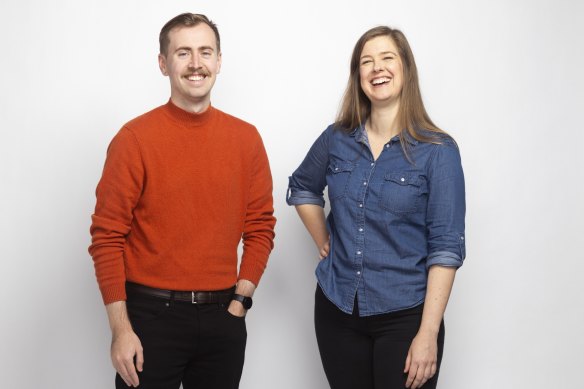 That's where we come in.
Today we celebrate the launch of our new money podcast. It all adds upbrought to you from the newsrooms of Age Y Sydney's morning herald and hosted by us: senior economics writer Jess Irvine and money editor Dom Powell.
It all adds up is your new essential guide to the wild world of money: how to get it, how to spend it, and how to invest it.
Each week, you can tune in to hear us provide some easy-to-digest tips and advice on how you can better manage your finances and tackle important topics like how to buy stocks, how much you really need to save for retirement, and having your boat miss the boat on bitcoin (yes, it has done).
For our inaugural episode, we've decided to tackle one of the biggest problems in the world of money and one of the biggest financial decisions you'll ever make: buying your first home. While it may seem like a pipe dream, there are still ways to get your foot in the proverbial door without needing a massive deposit or lucky lottery ticket. And you can do it all without giving up a single avocado toast.
Our first episode, "Five Ways to Buy Your First Home Sooner," is now available on all major podcast players, including Apple Podcasts here and Spotify here. Or you can listen through the player below. Don't forget to follow us on your favorite podcast player to listen to the weekly episodes, which are released on Thursdays.