Industrial action aboard Shell's floating LNG facility Prelude will come to an end after unions and the company reached a company-in-principle agreement for workers.
Key points:
Industrial action began in early June.
As a result, Shell stopped shipments and suspended activity on board.
Shell and the unions say they are glad they finally reached an agreement
The industrial action, which began in early June, prompted Shell to halt shipments leaving the facility 400km off the Kimberley coast and shut down production amid rising gas prices.
The multimillion-dollar facility came online in 2019 but has been plagued by technical issues, security concerns and cost overruns.
The facility was temporarily closed after a fire was detected on board in December, but was later cleared by the industry regulator and was back in operation in April this year.
Shell and unions 'celebrate' agreement
A Shell spokesman said the company was "pleased to confirm that a business agreement in principle has been reached with the Australian Workers Union and the Electricians Union".
"The process to formally lift the current work bans under the Protected Industrial Actions is expected to be completed shortly, which will allow the facility to begin the process to prepare for a hydrocarbon restart," the spokesperson said.
"Our strong preference was for this to be resolved through settlement and we are confident that this will be the best outcome for our workforce.
"We are now focused on moving forward with our workforce, returning to safe and stable production and bringing affordable, reliable power to our customers to meet critical energy security demands."
The Offshore Alliance, an association between the Workers Union of Australia and the Maritime Union of Australia, said they were "celebrating" the business deal in principle.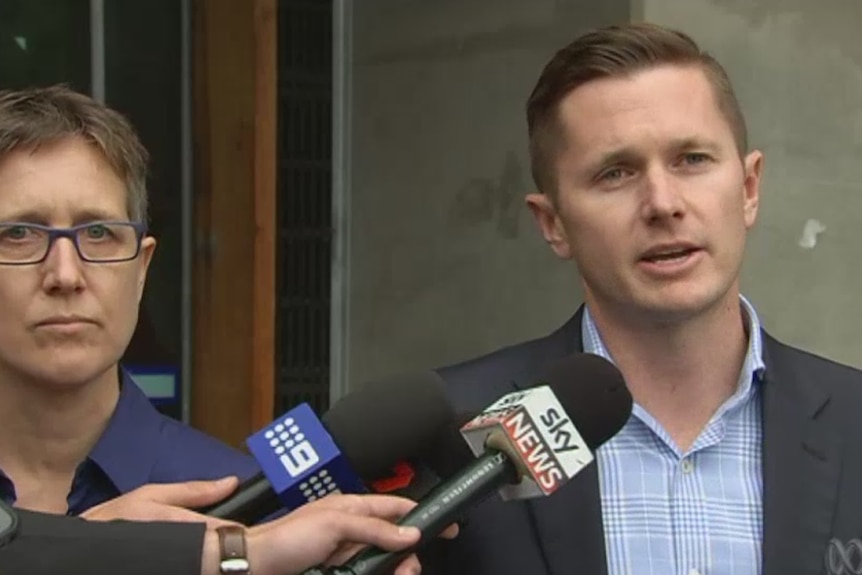 "Members were able to secure a number of improvements to their pay and roster arrangements along with, critically, new job security and career progression provisions," an alliance spokesman said.
Australian Workers Union national secretary Dan Walton said he was relieved they had finally reached a deal with Shell.
"Fortunately, at the end of the day common sense has prevailed, we ended up with a result last night and went to see our members this morning and presented it," said Walton.
He said members supported the new deal, which still needed to be voted on, and many would return to the facility to get back to work.
"Certainly, tensions run high throughout these processes and it's difficult for everyone involved, but at the end of the day, hopefully, it will be formally approved," he said.
"So everyone can get back to doing what they do best and focus on their day jobs, and ultimately we want to make sure this facility is successful and that our members have good jobs."
End of months dispute
The dispute aboard the Prelude centered on wage increases for workers on board, job security, and retirement increases.
Negotiations on a new deal began in 2020, but broke down when Shell did not offer wage increases, Walton said in June.
Shell canceled shipments from the facility in June, blaming "bans" related to industrial action that prevented workers from unloading cargo from the facility at certain times.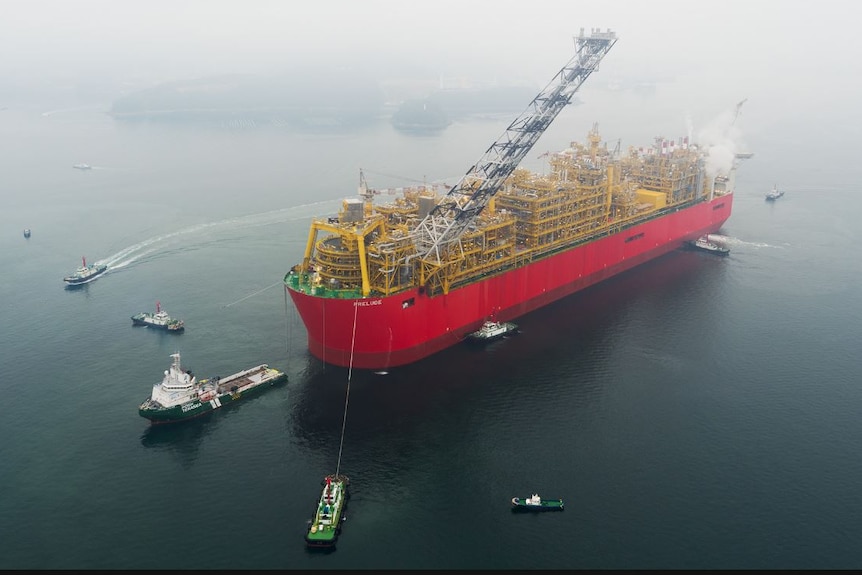 The Anglo-Dutch company then temporarily shut down production at the facility in July and threatened to expel workers from the facility, but backed off the plan.
The shutdown and cancellation of shipments came as gasoline prices soared due to supply shortages and the war in Ukraine, and experts warned at the time it could push prices higher.
Shell petitioned the Fair Work Commission in early August to halt industrial action aboard the Prelude to prepare for planned maintenance at the facility in September.
The request was rejected by Fair Work Commission Vice President Binet, who said it was "inconsistent" with the Fair Work Act.
"It is in everyone's interest that the parties reach agreement on outstanding issues as quickly as possible," Vice President Binet wrote.