The popular large-scale Longueville hotel in northern Sydney was bought by pub tycoon Patrick Gallagher for around $50 million, reflecting the insatiable demand for high-quality bars.
Known as the "Longy", it was sold by the Campion family, who through extended family members, have owned and operated the pub for almost 100 years, taking over since it opened in 1929.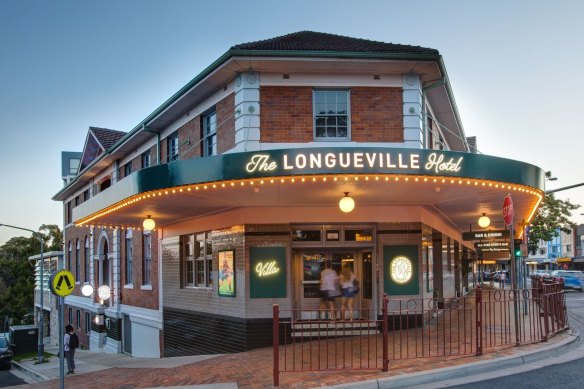 Located on a gatehouse site at the entrance to the revamped Lane Cove Village on Longueville Road, the hotel was originally a site leased by Tooth & Co and offers the usual array of bars, restaurants and gaming that generates around $160,000 in weekly revenue. There is approval for 15 accommodation rooms on the first floor.
Patrick and Angela Gallagher will add the pub to their stable of large format flagship community hotels, including Hunters Hill Hotel and Terrigal Hotel.
"We are delighted to now consider the 'Longy' as part of Gallagher's collection of quality family hotels and we thank the Campion family for the opportunity to carry on the hotel's legacy in this wonderful and caring community," said Gallagher.
The sale is one of the latest in the sector where more than $2 billion worth of properties changed hands in the year to June 30. More recent deals have been dominated by generational family sales, including the Thomas family selling The Oaks pub in Neutral Bay, priced at around $175 million, after five decades of ownership.
JLL Managing Director John Musca and Senior Vice President Ben McDonald, who sold Longy, the Broadway Bar in Chippendale for $37 million and are advising on the Oaks deal, said transaction activity in the asset class is at a "two decade" level. high at the national level.
"This is not surprising given the higher weight attributed to hotel profits and the very limited amount of per capita assets that will ever be available for purchase – we are witnessing a consolidation never seen before," Musca said.
An Asia-based fund is another seller testing the market with its Republic Hotel on the corner of Bridge and Pitt streets in the city with price expectations of around $50 million.