A development application has been submitted for the first of two renovated service stations at the well-known Moby Vic fuel stops on Bruce Highway.
If approved by the Sunshine Coast Council, it would be the first stage in a multi-million dollar transformation of the servos that have been powering drivers for more than 30 years.
A new 24/7 servo would be built first on the east side of the highway at exit 171 northbound, Glass House Mountains, and open in 2024.
The new "state-of-the-art" stop will include a gas station with eight double-sided fuel pumps and three truck fuel pumps.
The fuel stop, which is the only one between Caloundra and BP in Caboolture, will also offer a selection of meals for hungry travelers, with three food leases.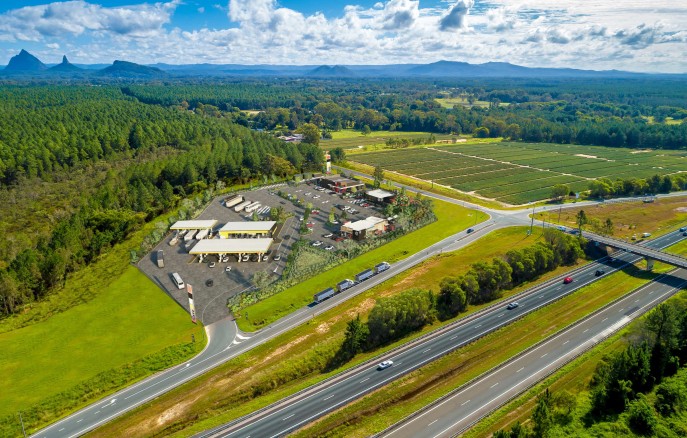 The restaurants will have double lane access and one of them will include an outdoor dining area.
The scale will have 103 parking spaces, 16 car refueling stations (with space for 16 more vehicles in the queue), seven truck parking spaces, three truck refueling stations, two caravan parking spaces and 38 queue pass.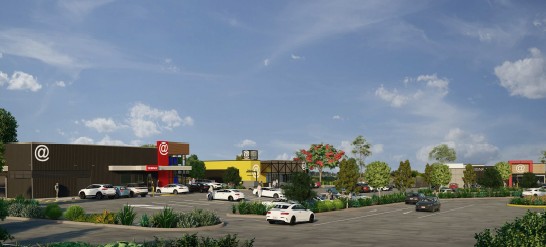 The development request states that some road infrastructure will have to undergo some changes.
The existing left entrance will be maintained only from the Bruce Highway exit ramp (exit 171 northbound).
A new entrance/exit is proposed on Johnston Road near the northwest corner of the lot.
Other existing entrances/exits to the site will be closed.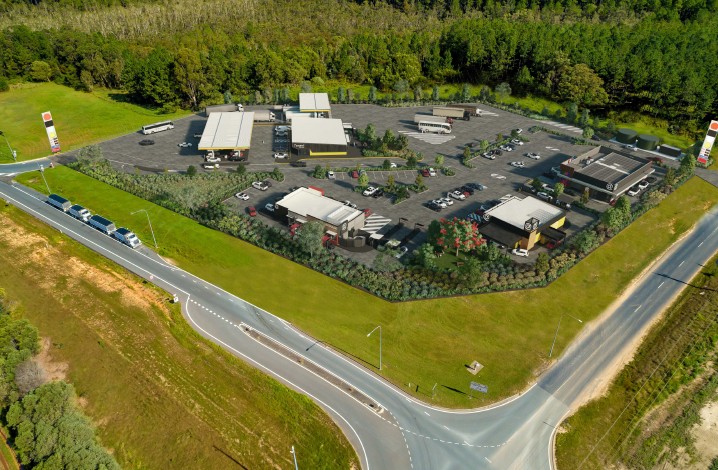 A development application seeking a material change of use was filed with the Sunshine Coast Council this week with proposal plans prepared by Verve Building Design.
What Sunshine Coast News reported in June, the Moby Vic Servos were founded by local identity Vic Walker in late 1987.
The late Mr. Walker, the "Vic" at Moby Vic's, was a highly successful local businessman who opened Queensland's first 24-hour service station in 1978 on the old Bruce Highway in Tanawha.
In 1987, it won the bid to build the highway fuel stop on the new four-lane Bruce Highway and moved to the current site on Johnston Road.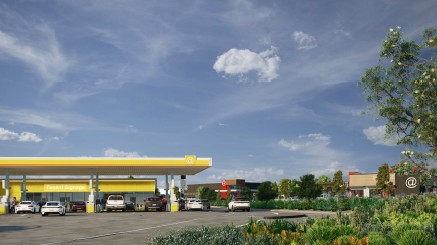 The gas stations were Moby Vic's for decades before they were leased to Mobil in 2000, which later changed its name to Shell.
Both are now Shell Coles Express service stations with Hungry Jacks to the north and McDonald's to the south, but locals still know them by their original Moby Vic name.
The sites were purchased from the Walker family in March for $25 million and will be transformed into a joint venture between Dexus Convenience Retail REIT (DXC) and developer De Luca Corporation.
In June, the companies announced their "exciting" plans to nearly triple the value of the two centers to $60 million with a multi-million dollar upgrade.