The boss of Dan Murphy's operator Endeavor Group is expecting one of the company's strongest Christmas seasons this year, with pub gatherings offsetting volatile retail market conditions.
"It's going to be the biggest Christmas we've ever had, hopefully given the way people feel about the excitement around social reconnection," Steve Donohue said. Sydney's morning herald Y Age on Tuesday.
Investors, however, felt little joy on Tuesday afternoon after the drinks giant reported its first full-year result as an independent company following its spin-off from Woolworths. The stock tumbled 12.1 percent after Endeavor posted an 11.2 percent profit rise, below market expectations.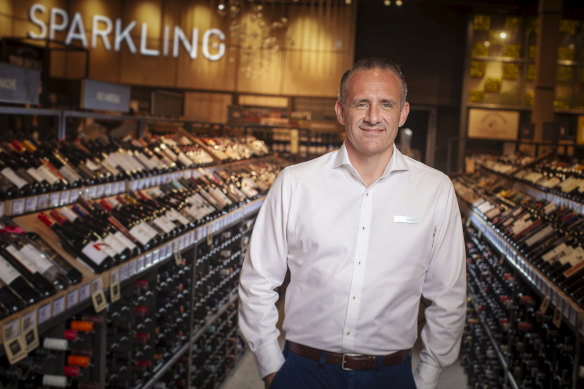 Donohue acknowledged that the results came in the face of volatile business conditions, including COVID lockdowns, supply chain disruptions and year-round staffing shortages.
Despite this, he said the recovery in the company's hotel business has been strong and its bottle shops have performed strongly, with Australians still enjoying the freedom to catch up with friends after two years. virus-related restrictions.
"I think the macro trend of people getting back to normal and reconnecting is moving forward in this half," he said.
While predictions of a further slowdown in consumer spending play on the minds of retailers, Endeavor remains optimistic about the holiday outlook. Early signs of spending in the run-up to Father's Day, one of the company's busiest business periods, have also been "pretty positive," Donohue said.
However, there are signs that spending at its bottle stores is moderating compared to the increase in sales seen during the COVID shutdowns in 2022.
Endeavour's business figures for the first seven weeks of fiscal 2023 show that beverage retail sales fell 6.7% from 2022, although they are still 12.7% ahead compared to 2020.