After a brief resurgence, prompting hope that the crypto winter is finally over,
Bitcoin
it has lost momentum and lost nearly 20 percent of its value in seven days.
As of 8:30 AEST, Bitcoin had softened to $21,000, down from last week's rally price of $24,900.
crypto
eToro analyst Simon Peters blamed "inflationary fears" for causing new nerves in the market and causing a "sell-off".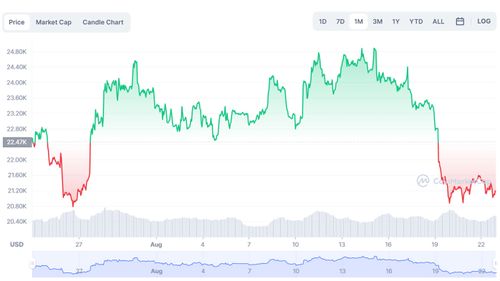 In recent days, Bitcoin has been particularly affected by bad news in the
inflation
Leading the way, Peters said, with higher-than-expected German figures and US Federal Reserve minutes indicating its rate hikes are nowhere near over.
Peters said that crypto's largest coin also suffered a "double whammy effect" from liquidations on long positions in the futures market.
Despite the hype of proponents, Bitcoin has turned out not to be a well-performing asset when inflation pressures mount and interest rates soar.
Bitcoin prices have plunged by more than half this year, but there has been a solid rally over the last month.
Prices stabilized around $23,000 to $24,000, after falling below $20,000 in June.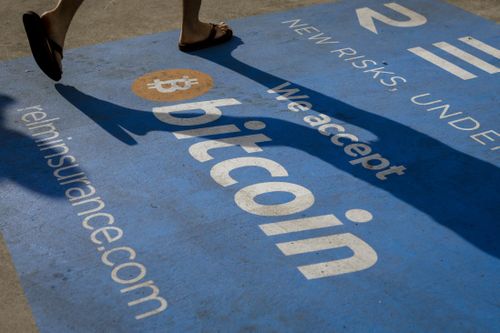 "While last week's pullback will no doubt be frustrating for investors, there is a lot of activity going on in the cryptosphere," said Peters.
A new report from Blockdata revealed that Alphabet, the parent company of Google, invested more in cryptocurrencies and
block chain
companies than any other listed company between September 2021 and June this year.
silicon valley
technology
The giant reportedly spent $2.1 billion on four projects as it sought to get ahead of competitors.
Alphabet outperformed BlackRock, Morgan Stanley and Samsung, which between them invested about $4.3 billion in projects, according to the report.
Peters said the report showed that despite recent price volatility, cryptocurrencies are here to stay.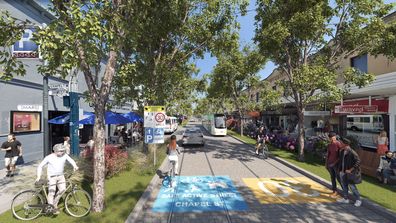 What 10 Busy Australian Streets Would Look Like If We Removed The Cars