The government's air navigation agency insists it is adequately staffed to deal with a resurgence in travel despite being forced to implement landing restrictions on an increasing number of flights at Sydney airport due to the shortage of air traffic controllers.
Landing restrictions, which are usually put in place due to inclement weather or equipment outages, were put in place on 21 of 31 days at Sydney's Kingsford Smith Airport in July and continued into August, according to multiple aviation bodies. While some of the delays have been caused by weather, illness and absenteeism among air traffic controllers have also contributed, the sources said.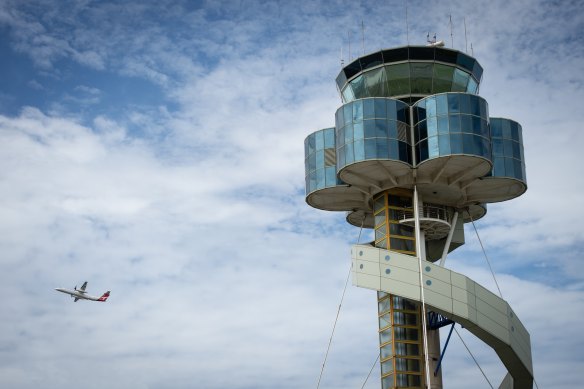 Airservices Australia, which employs the country's air traffic controllers, rejected suggestions that the rise in outages was due to an insufficient number of air traffic controllers, saying there was a total of 23 hours of service outage in July. of a total of 744 hours of service, which represents about 3.1 hours. percent of service hours at Sydney airport, not 21 days.
"We have enough staff to cover our shifts in Sydney and across the network. We need about 800 air traffic controllers to fully staff the system, and we have more than 900 on staff… Most outages were limited to a single hour," a spokesman said. But the spokesman admitted that absenteeism due to illness had contributed to the delays.
Figures from the Bureau of Infrastructure and Transportation Research Economics revealed that July was the worst month for canceled flights nationwide since January. Airlines canceled 6.4% of flights in July, down from 5.8% in June. The Sydney-Melbourne route saw the most cancellations, with 13.9 per cent of flights canceled according to BITRE data.
Under perfect conditions, Sydney Airport can accommodate up to 50 landings per hour on the parallel runways and 25 on the cross runway. A ground delay program controls the volume of air traffic to an airport when projected demand exceeds the site's capacity to safely accommodate aircraft.
Charging
The Airservices spokesman said the organization's internal data revealed that only 62 of the 5,728 operating hours in 2022, or 1.1 per cent, have been disrupted at Kingsford-Smith.
But Civil Air air traffic controllers union president Tom McRobert said Airservices Australia's focus on staff numbers misrepresented the issue.