Bereaved Australian families and retired seniors have spoken out against living in retirement villages after discovering they had been charged excessive exit fees.
Two years have passed since Gerard Grant said goodbye to his mother Dulcie.
As she dealt with her grief, she hoped that putting her mother's affairs in order would be a smooth process.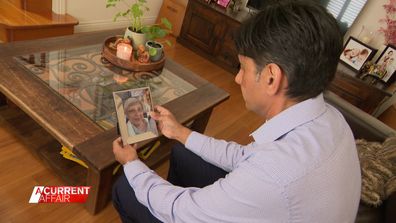 READ MORE: New hope for family stuck at home due to 'bubble baby disease'
Instead, she finds herself in a battle with the retirement town where Dulcie lived for the last 15 years.
"My family and I decided to talk because we know this is what our mother would have wanted," Grant said. a current affair.
After Dulcie's death, the family tried to sell the lease on their unit.
But Dulcie's retirement town claimed the home needed extensive remodeling and Dulcie's loved ones would have to pay $55,000.
"He was listing everything from changing toilets to door handles to electrical work," Grant said.
"It was basically dismantling the entire unit and installing everything new, which in our opinion was incredibly unreasonable and unwarranted, an absolute waste of money.
"Dulcie's unit was brand new when she moved in, so Grant disputed the claims, saying the village, now run by provider Centennial Living, was later legalized.
READ MORE: Property prices tilt to enter free fall
"They immediately hired lawyers and we got demand letters from lawyers that simply said, 'You must know that we are acting on behalf of our client, you have not signed these forms. You must. Or we will take further action,'" Grant said.
The forms of granting refer to liquidating the sale of the lease.
Dulcie's family should get about $500,000, but Centennial Living says the $55,000 should come from that figure.
As the days went by without engagement, Grant began to suspect that Dulcie's unit was not empty.
"So I called Mom's old phone number and… a lady answered," Grant said.
"She said, 'You know I've moved into the unit.
"And I said, 'We haven't delivered the lease certificate yet.'
"While Grant's family was still awaiting payment from the lease sale, Centennial Living had moved another paying customer into Dulcie's unit.
When retiree Glenda Dean settled in a retirement village in the Hunter region of New South Wales, she thought she had found the perfect place for her and her pet.
But he said that didn't turn out to be the case, especially when he decided to sell after four years.
"The experience was terrible," said Dean.
"Then… I realized how much it was going to cost me to leave.
"I never would have shopped there if I had known all those costs.
"In the end, Dean decided he would settle with his supplier, Lendlease, but only after he was charged $96,000 in exit fees.
"I would advise anyone not to go to a retirement village similar to that," he said.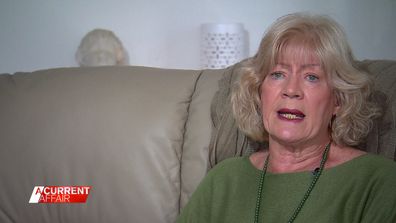 READ MORE: Australian hit show The Hundred With Andy Lee sold to a network in Greece
Ian Henschke, the main advocate for National Seniors Australia, said it was important to understand what you were getting into.
"A lot of people don't realize that what they are often doing is simply buying a lease on the property. They don't own it," Henschke said.
He said retirement village contracts are regulated by the states.
But many contracts are too complicated, leaving people with costs and exit fees they never expected.
"Here's an opportunity for the federal government's new housing minister to urge states to sign a national contract … simple, so everyone understands the contract," Henschke said.
"I also think there should be a dispute ombudsman.
"Dulcie's family is pursuing Centennial Living through the civil court system.
"This is not how we should be treating our elderly, vulnerable citizens and their families," Grant said.
Statement from Lendlease Retirement Living CEO Nathan Cockerill:
Residents want choice and flexibility, which is why we have a variety of contract options to best fit your needs.
We work closely and openly with residents and their families so they have the information they need to make a decision that's right for them during this important stage of life.
Statement from Centennial Living:
Why were Mr. Grant and his family charged $55,000 to close the sale of his mother's lease?
This cost was the part of the refurbishment works of the outgoing resident, as detailed in the residence contracts and the scope of the works provided.
Were numerous quotes obtained regarding maintenance (CL says it was necessary) on the old Dulcie unit, before those cost demands were made on Mr. Grant and his family?
Since we share the cost of the remodeling work, we have a clear incentive to carry out the necessary work at the lowest cost.
We achieve this by regularly testing the market with alternative builders and hiring a small group of builders where they can achieve some volume and therefore economies of scale, which is then passed on to us and the outgoing resident.
In this case, the outgoing resident's representative was provided with the scope of work and a quote from third-party builders to perform these works.
The representative had many opportunities to obtain their own quotes against the scope of works, but did not provide us with any alternative third party construction quotes.
We would gladly accept a more favorable quote from a suitably qualified builder, if provided.
Is it correct that Centennial Living moved a new resident into Dulcie's old unit, even though the sale of Dulcie's lease is not finalized?
As allowed by the residence contract and the Retirement Towns Law, given the impasse with the representative, we finally proceeded to do the remodeling and re-lease the unit to a new resident.
All funds received from the new incoming resident (including the $55,000 disputed costs, undisputed funds owed to the outgoing resident, and fees and costs owed to the owner) are held in an attorneys' trust account until this dispute is resolved.
It should be noted that on numerous occasions the representative of the outgoing resident has been offered the opportunity to receive the undisputed share of the funds, but has refused this offer.