The Treasury warned that there were "ongoing concerns about wage theft and compliance with minimum standards in the workplace." But he also suggested that the structure of the industrial landscape had changed profoundly, with fewer workers covered by labor agreements and more workers only tenuously tied to employment.
In 2021, just 35.1 percent of workers were covered by company agreements, down from a high of 43.4 percent in 2010, Treasury analysis shows.
Charging
"There has been a general decrease in the number of agreements: 7081 requests for approval
of a business agreement were filed with the Fair Work Commission in 2010-11 compared to
3,753 applications in 2020-21," he said.
The Treasury also intervened in the so-called "gig economy" in which people are employed on a short-term or part-time basis without rights or working conditions. He said that in 2019 there were an estimated 250,000 working in the gig economy, with "significant concerns" that this could be restricting workers' rights.
It said that 7.8 percent of the workforce were independent contractors.
The findings will add fuel to demands from unions, which will use the summit to pressure the Albanian government to recalibrate the industrial relations system.
Australian Council of Trade Unions secretary Sally McManus called the bargaining system "broken", while a recent ACTU discussion paper called for an overhaul of the industrial relations system "to allow workers to bargain for their fair share of our national wealth.
This week Employment Minister Tony Burke also raised concerns about the ability of the industrial relations system to deliver real wage growth, despite the lowest unemployment in 48 years.
On the other hand, the business community insists that the key to higher wages is increased productivity, and warns that Australia must not return to a situation where both inflation and wages are out of control.
Victorian Chamber of Commerce and Industry Chief Executive Paul Guerra said business owners were happy to pay higher wages, provided productivity improved. But he said the employers did not want to end up in a fight with the unions.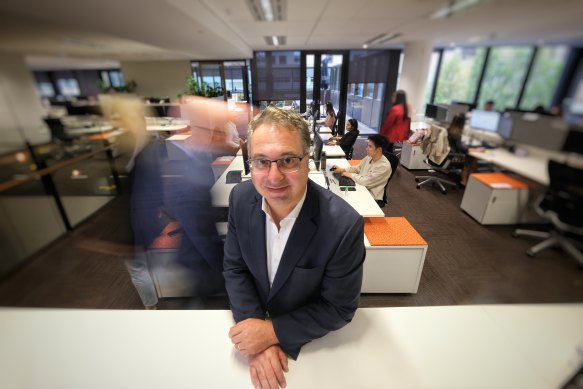 "Increasing wages without increasing productivity is going to be difficult for companies to bear," said Guerra. "The opportunity Australia has right now is to find a way to foster growth, earnings growth…wage growth, to deal with what we're seeing is rising costs across the board. ".
With companies facing a severe shortage of skilled and semi-skilled workers, migration is also expected to be a key issue at the summit. The Treasury said well-targeted migration could boost the economy. But he warned that "the current migration system has also become unwieldy to manage and difficult for potential migrants to navigate due to the incremental changes that have accumulated over time."
The Morning Edition newsletter is our guide to the most important and interesting stories, analysis and ideas of the day. sign up here.