In the late 1990s, the 22-bedroom mansion was renovated by architect Michael Suttor when it was owned by mining industry businessman Jack Horseman, the last of whom sold it in 2000 for $9 million.
Veteran stockbroker Brent Potts and his wife Pauline were the previous owners until they sold it last year for $45 million, five times what they paid for it in 2000, making it the highest home sale of the year. along with the Rosemont property in Woollahra.
The DA to demolish it to make way for a new house with pool and associated works on the site was filed this week, but details about the new house are not available until later this month.
Toll Collector Windfall
Scott Charlton, the silver fox chief executive of Sydney's largest toll road operator Transurban, has secretly sold his waterfront home in Castlecrag for a $23.5 million suburb, and in a simultaneous deal it appeared on the records. Mosman luxury titles.
Charlton's newly purchased Mosman digs are a five-bedroom house on a waterfront preserve in Clifton Gardens, for which he paid $15.5 million with his partner Amanda Street, the former Transurban company secretary who was until recently a secretary. of the company in Afterpay.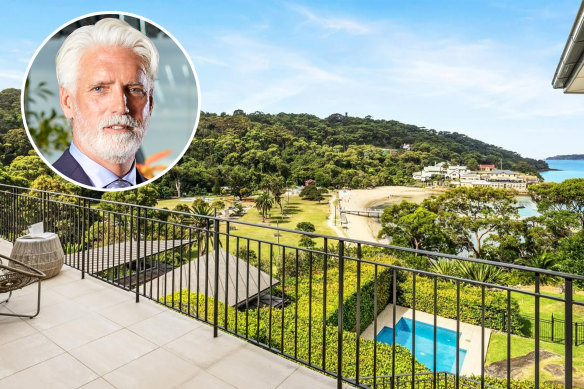 The couple's purchase of Clifton Gardens, via Richard Simeon of Simeon Partners, shows how well Mosman's stock recovered after a brief market shock in early 2020, when the house next door was sold. for $8 million to tech entrepreneur Nick Cloete.
Charlton's Castlecrag sale tops the suburb by more than $10 million, last set in 2015 when former Tenix chairman Paul Salteri sold the Penhallow estate for $12.8 million, ending nearly 20 years of ownership since it last traded for $4.525 million when it was sold by the founder of BCI Media. and President Matthias Krups.
The keys have been handed over to Castlecrag local Sara Mohseni, whose purchase price will be a good reference point if billionaire TPG Telecom founder David Teoh, who lives next door, decides to sell the family home.
Banking in Vaucluse
The Vaucluse home of former NAB chief executive and Rugby Australia chairman Cameron Clyne and his wife Melinda was put on the market on Friday.
This is the five-bedroom house he bought in his wife Melinda's name in 2008 for $6.15 million when Clyne took over as head of the bank, aged just 40.
Raine & Horne's Albert Sassoon landed the listing, shortly after he sold the nearby design residence of cricketer Steve Smith and his partner Dani Willis for $12.38 million.
Bronte's boom mansion
The Victorian Italianate mansion in Bronte, Wycombe, owned by Kate Smith, wife of Travelogic founder and former owner Craig Smith, goes up for auction on September 17.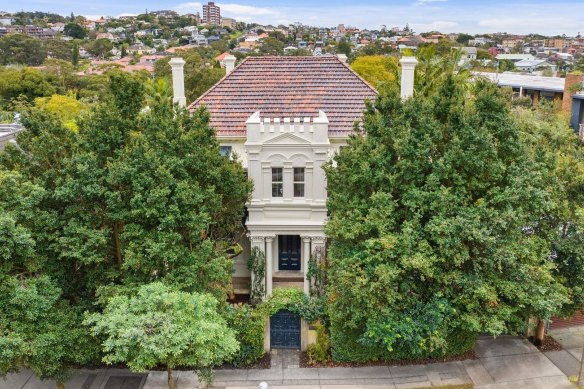 Charging
Buyers received an $11.5 million guide from PPD's Alexander Phillips for the mansion built in the 1880s, billed as a "rare survivor of boom-style architecture" and a contemporary renovation complete with a pool, fire pit and sunken trampoline
The couple bought it a decade ago, paying $5.6 million, but are reportedly downsizing to a $17 million penthouse at Danny Avidan's Kalypso development in Tamarama.
The couple's former home in Tamarama was sold a year ago for $14.3 million to Citi's head of London markets, Marcus Satha, and they bought a house in Whale Beach late last year for $9 million.
Woollahra family heirloom
Restaurateur Marc Polese, owner of the legendary Sydney institution Beppi's, founded by his father Beppi in 1956, has listed a terrace at Woollahra for auction on 7 September.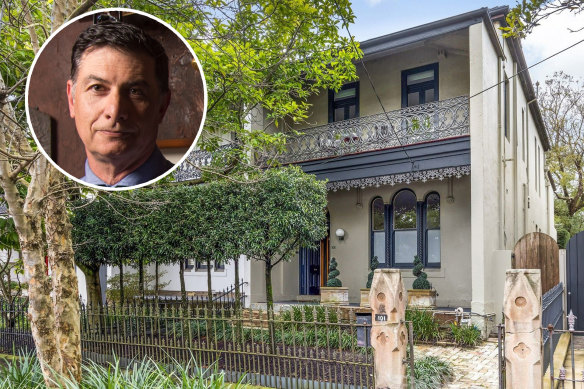 The four-bedroom Victorian house with a twenty-foot frontage has been in the hands of a family trust since 1979, when Polese's late grandparents, Angelo and Teresa Zaccaria, bought it for $160,000 from Marrickville saloonkeeper Bruce Armstrong.
Charging
Polese is undertaking a major rebuild of his Vaucluse home, originally purchased by his parents in 1985 for $800,000, and which in 2019 won council approval for a $6m demolition rebuild to an architectural design by Tzannes.
Michael Dunn of Richardson & Wrench Double Bay has a $5.7 million guide on the terrace at Woollahra.