The Bell Shakespeare Company was just hours away from raising the curtain on its triumphant return to the Western Australian stage.
The entire company, from students to top executives, had made the trip west, but an outbreak of COVID-19 among the cast and crew forced them to cancel all three of WA's performances. comedy of errors the day they were supposed to open in Perth.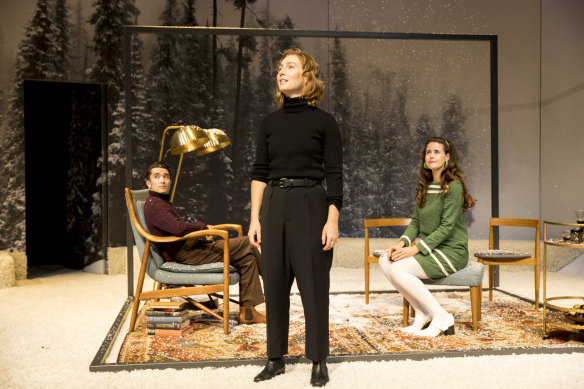 "It was really devastating and put enormous pressure on all parts of the organization," CEO Gill Perkins said.
"No one else can do your job if you're acting.
"We got to a point where we couldn't … ensure the safety of everyone in the company, and also everyone in the audience."
The Sydney-based national theater company is one of many arts organizations hit hard by a surge in workers calling in sick last month, as COVID-19 and other lingering illnesses continue to hamper the recovery of the industry.
Across all sectors, workplace absenteeism rates were 44% above the long-term seasonally adjusted average for July, but rose to 75% in the arts and recreation services sector, according to data from small and medium-sized businesses. Business. by the MYOB accounting software platform.
The figures represent the highest weekly rate of personal leave usage observed during the month, using anonymous data from more than one million small business employees across Australia.
July's national peak of 44 percent was higher than the 32 percent increase recorded in June, and significantly higher than the same period last year, when the rate of employees taking sick, care or personal leave reached a maximum of 9 percent above the pre-COVID baseline.